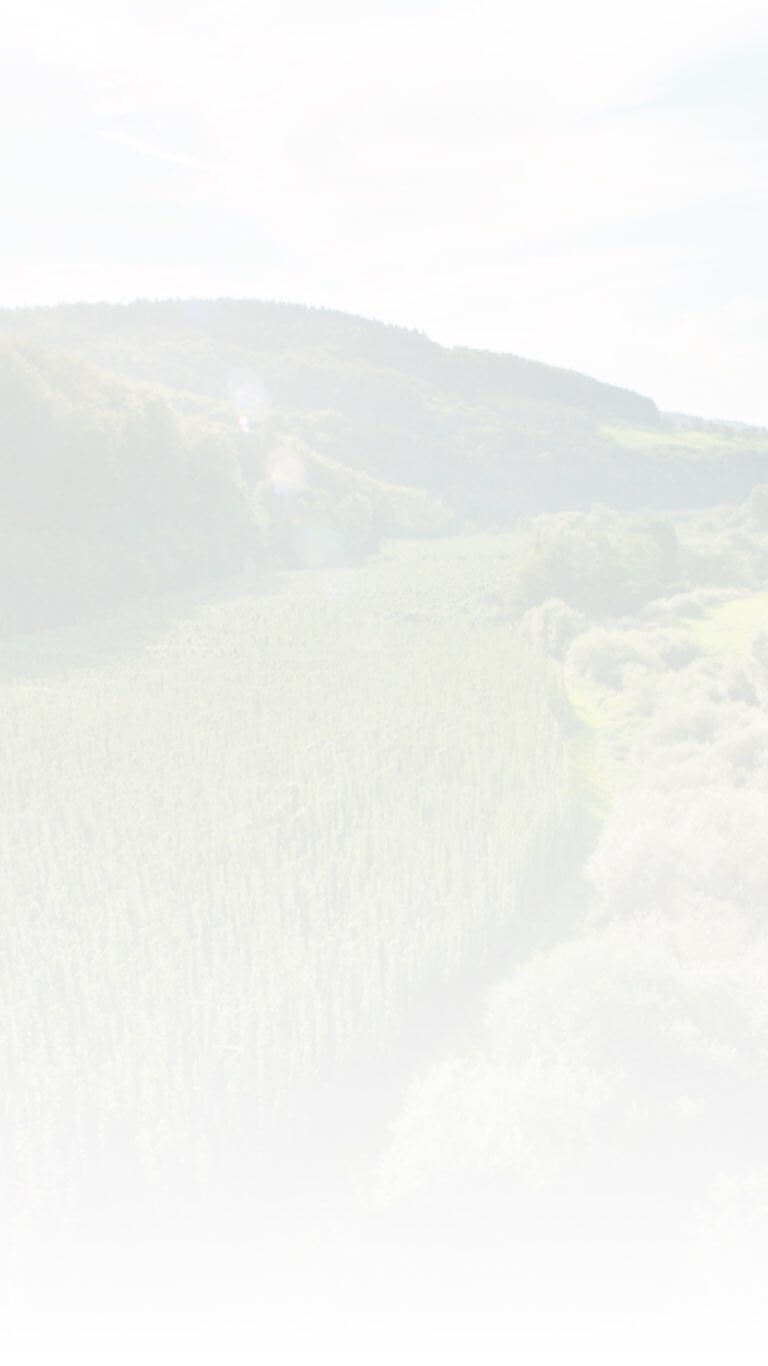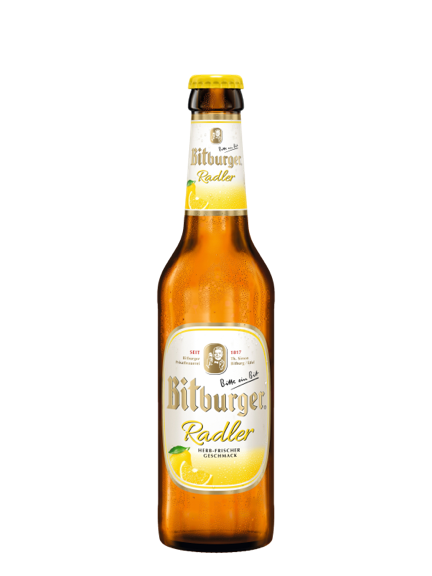 Radler
It all started on a hot summer's day in 1922, as a Bavarian innkeeper became worried about his beer supplies becoming exhausted due to the numerous cyclists who were visiting his pub. Without further ado he decided to mix his beer with lemonade. This was an idea which went down very well, and thus Radler was born (in German it's called Radler, which means cyclist).
The following basic principle applies to our Bitburger Radler: The combination of Bitburger Premium Pils and lemonade without artificial additives results in the unforgettable, sparklingly fresh and not too sweet taste of Bitburger Radler.
Taste
Sparklingly fresh
| | |
| --- | --- |
| Hop | |
| Malt | |
| Brightness | |
| Alcohol | |
| Fruit | |
Intense citrus flavour with a distinct, lasting hoppiness, which creates a refreshingly bitter contrast to the fruitiness. Our Bitburger Radler tastes like lemon jelly, lime and grapefruit, with notes of bittersweet herbs and malty sweet cereal in the background – a luminous yellow beer-mix with a white foam head and extra-fine bubbles. Just a light and aromatic Radler dominated by citrus notes and accompanied by a distinct, pleasantly crisp hop note rounded off by a refreshing finish.
Alcohol in % vol:

2,5 % vol

Energy (100 ml):

34 kcal / 143 kJ

Fat (100 ml):

0 g

of which: saturates:

0 g

Carbohydrate (100 ml):

5,1 g

of which: sugar:

3,9 g

Protein (100 ml):

0 g

Salt (100 ml):

0 g